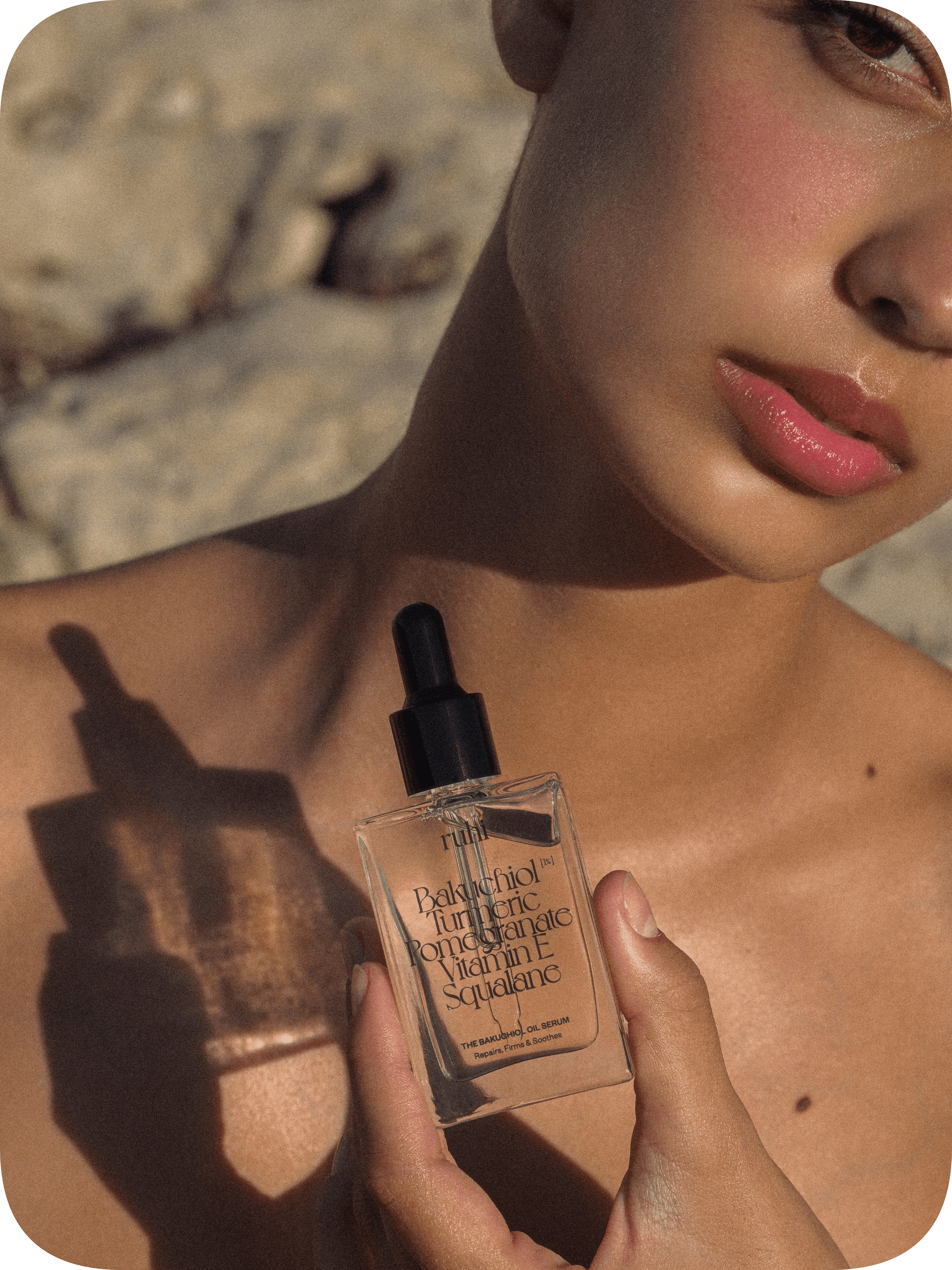 About ruhi
Inspired by Centuries-old Rituals
Meaning soul and essence in the Persian language, ruhi embraces the stripped-back spirit of mindfulness and minimalism. Containing the bare essentials for skincare, our formulas combine ancient knowledge of powerful, bioactive medicinal plants with innovative biotechnological processes to deliver natural and visible results.
Unique in their concentration of 5-10 hero ingredients, our products are led by scientific efficacy at every level. From antioxidants that protect the skin to adaptogens that have been shown to regenerate from within, ruhi stands for holistic slow aging and a balanced approach to beauty.
Protect the skin from signs of aging, strengthen and balance its barrier while promoting cellular regeneration with a collection that's 100% vegan, natural (82-98% organic), and cruelty-free.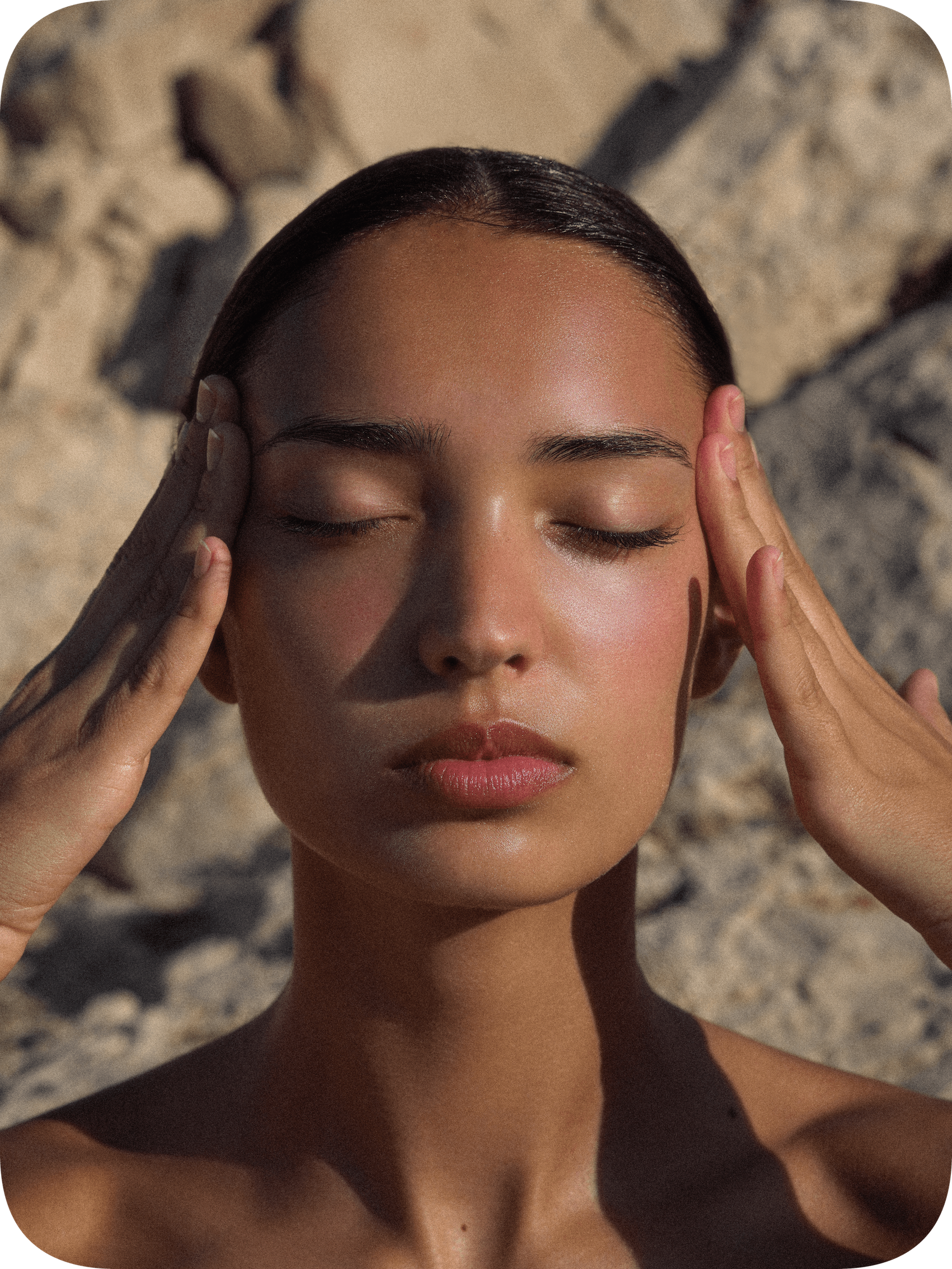 Philosophy
Holistic Slow Aging
Holistic Slow Aging For ruhi, skin can be healthy and beautiful whatever your age. It's not about battling the aging process but slowing it down naturally to feel comfortable in your own skin at every stage of life. Through our scientifically driven and organic skincare, we help truly care for your skin; whether you're looking for an extra dose of hydration or want to harness the potential of stress-reducing rituals and regenerative ingredients.
Our holistic, multifunctional, yet minimally formulated skincare products are targeted to the skin's most pressing needs. From the long-term provision of all its necessary nutrients and moisture, to regenerating and repairing its barrier and protecting it from harmful environmental influences, a healthy balance is restored. This is achieved through ruhi's optimal blend of bioactive antioxidants in addition to adaptogens, anti-inflammatory plant extracts and powerful moisturizers.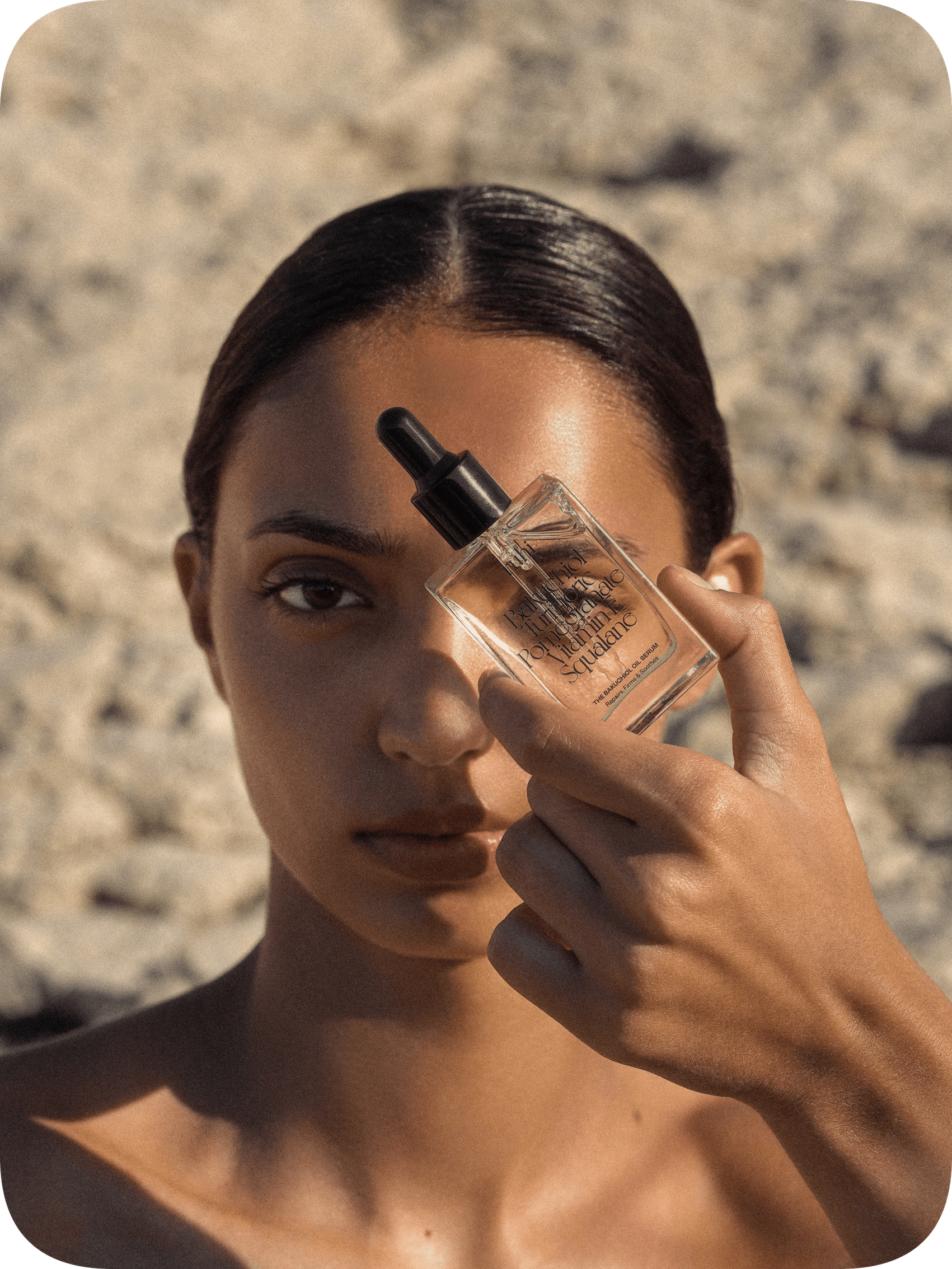 Science
Effective by Nature
Effective by Nature We select and calculate the concentration of our natural, bioactive ingredients based on their clinically proven efficacy. As a result of cutting-edge scientific research and advancements, we're able to use innovative, biotech ingredients that are both natural and effective.
To illustrate just one example, our skincare line harnesses precious stem cell extract from goji berries and living probiotic cultures to help regenerate the skin while still being ultra-gentle. We also avoid synthetic ingredients and use no fragrances, drying alcohols, essential oils (for the face), or unnecessary fillers.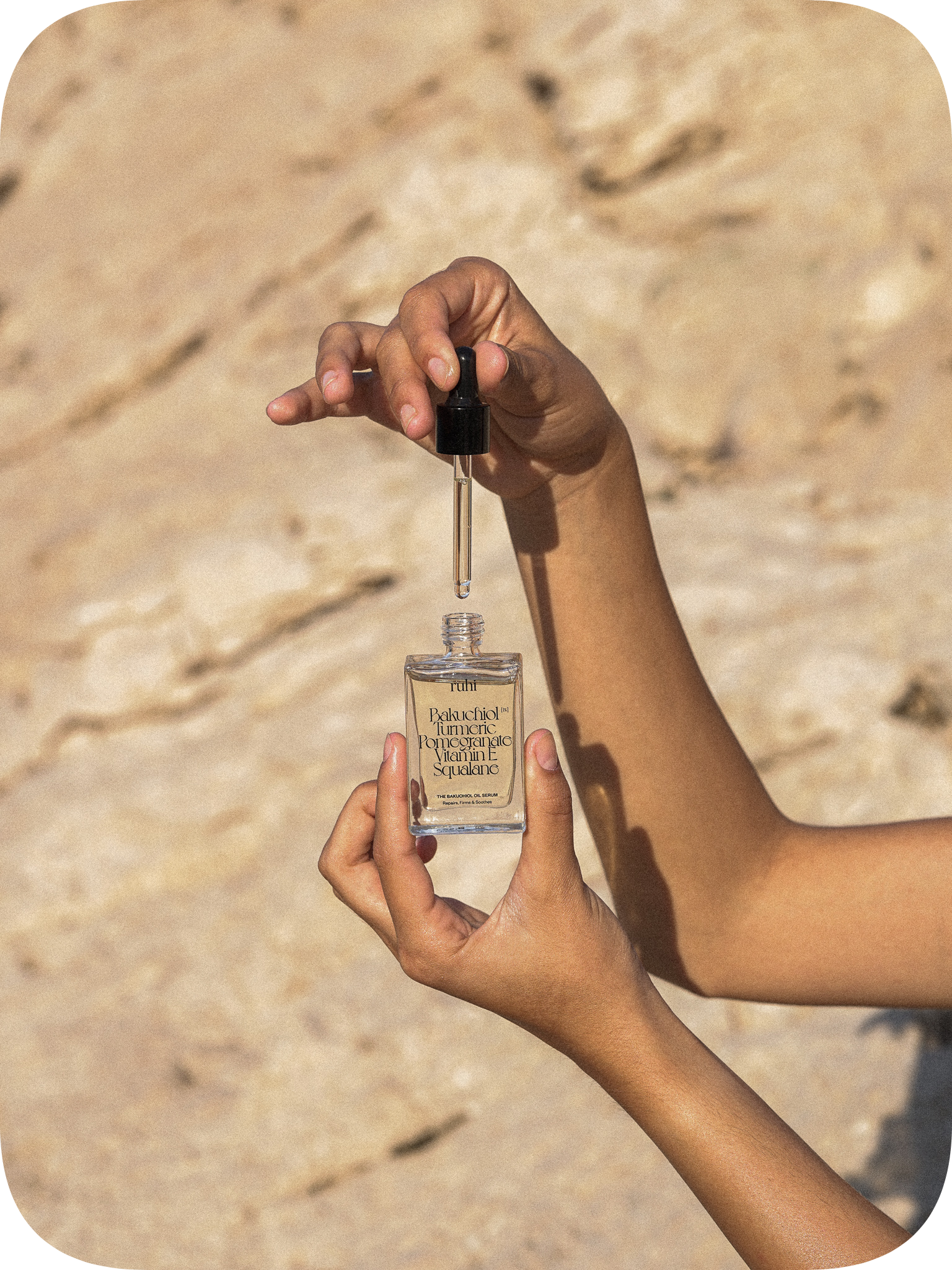 Ingredients
Quality Natural Ingredients
Our ingredients are 100% natural, vegan and of the highest quality. We never use water as a base, but either cold pressed organic plant oils or organic plant juices such as those from aloe vera. Where possible, our plant extracts come from organic cultivation, and if not, by wild collection. This is the case with Bakuchiol, which is obtained exclusively from the wild-growing Indian plant Psoralea corylifolia.
In addition to antioxidants, adaptogens are an essential component of ruhi skincare. Used for thousands of years in Ayurveda and TCM, it is only recently these active plant substances have been discovered and hailed for their transformative skincare potential. Among others, we use the Snow Mushroom, which has the same moisturizing effect as hyaluronic acid.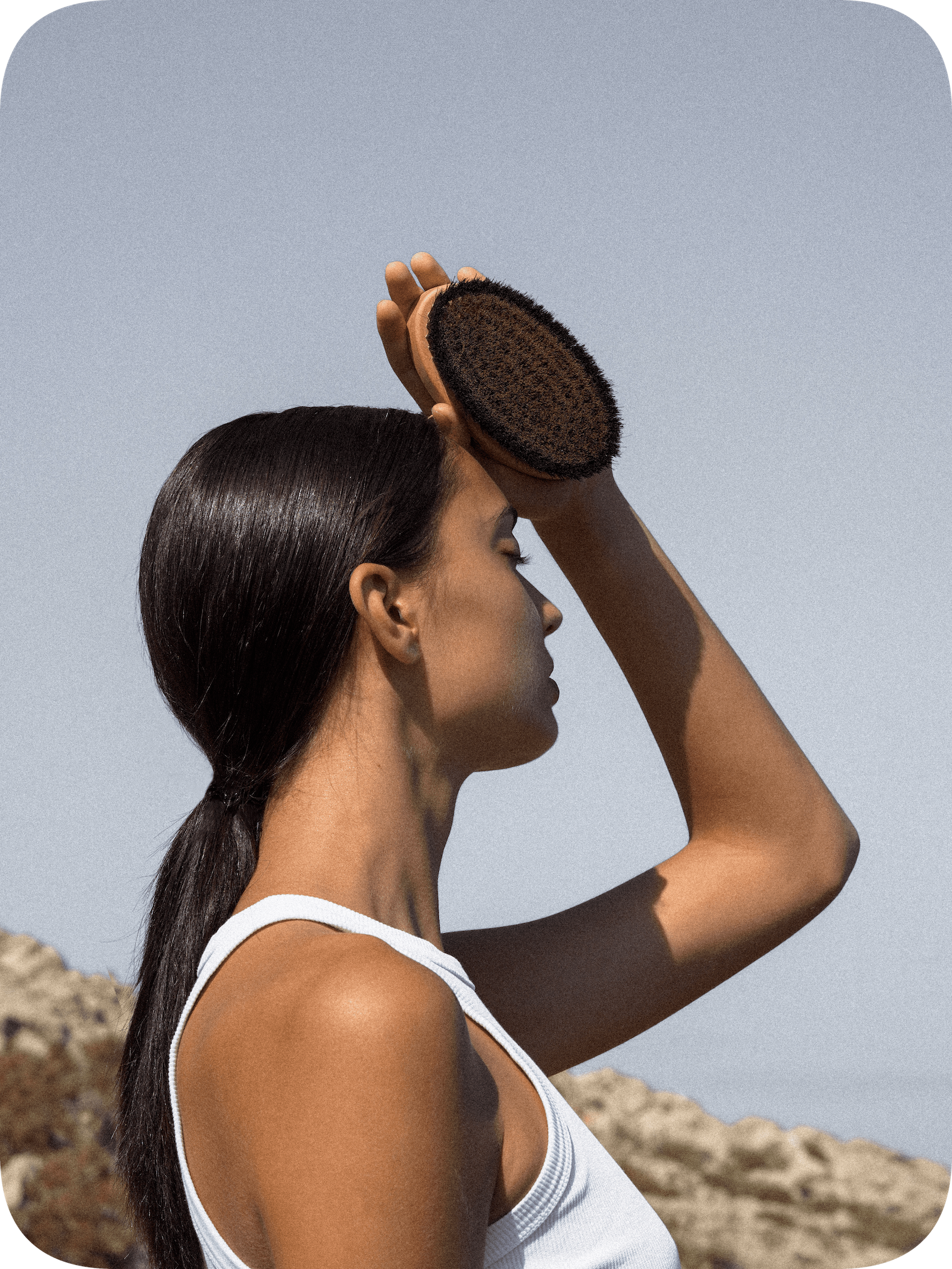 Sustainability
Sustainability People and Environment
Taking a holistic approach to all that we do, at ruhi we care deeply about minimizing our impact on the environment. Because of this we strive for the sustainable extraction of all ingredients and use only packaging made from recycled materials.
Our skincare products are manufactured to our own formulations in a leading natural cosmetics laboratory in Germany, in keeping with the strict guidelines for natural cosmetics. Our products are manufactured in Germany in sustainable and ethical conditions. The Gua Shas and Facial Cups, tools with origins in traditional Chinese medicine, although not produced locally, undergo the same assurance that these conditions are met.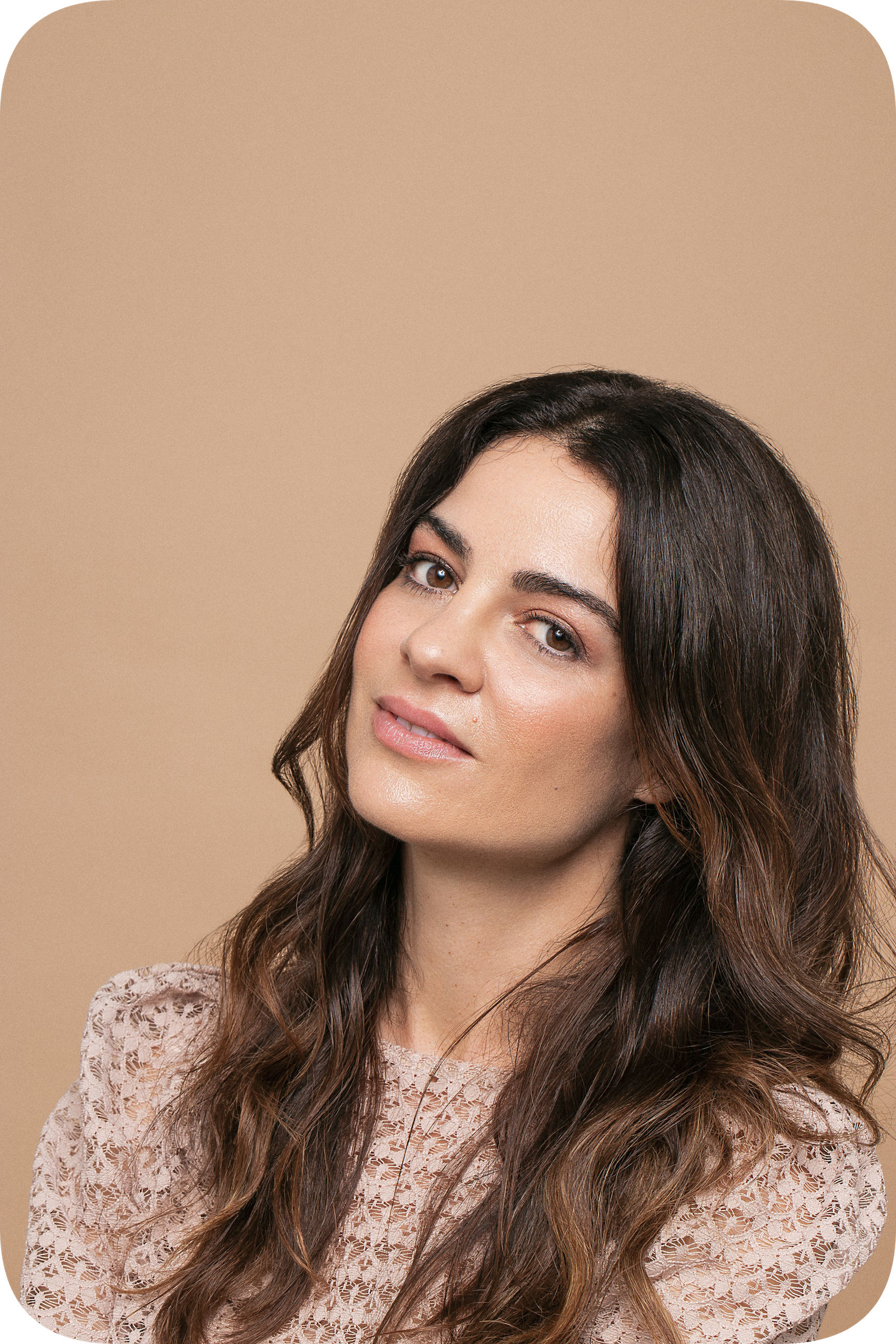 Story
From an early age, Britta Hekmat was fascinated by the effects of medicinal plants such as turmeric and pomegranate. This passion was passed down from her Persian medical doctor father, and today these remain two of her favourite ingredients. This interest was further sparked during her time working at L'Oréal, where Britta was able to question chemists about various formulations and their efficacy. Following this and subsequent beauty projects at Condé Nast, she went on to build the beauty blog Beautyshelf, which centred around the effectiveness of anti-aging ingredients.
She realized that while many natural skincare products promise the world, those that contain active ingredients with a proven effect on the skin were in the minority. Determined to offer an alternative, and following the success of her beauty tools, she set out to create her own organic skincare line. Already familiar with the herbal ingredient Bakuchiol (which studies show can achieve the same effect at 1% concentration as 0.5% synthetic retinol!) she sought out a way to integrate it within her formulations. At the time, she noticed that very few natural cosmetics companies were doing the same, and those that were tended to include unnecessary perfumes and synthetics. This was disappointing to Britta, who believed – and still believes – that an understanding of what's in our skincare should be made simple. And so ruhi made its waves. A collection of natural, holistic and highly effective skincare. As one of the first natural cosmetics companies to use Bakuchiol, it was perhaps no surprise the ruhi Bakuchiol Oil Serum was such a popular and well-received newcomer.

*FSC-C130350