The Vitamin C Morning Ritual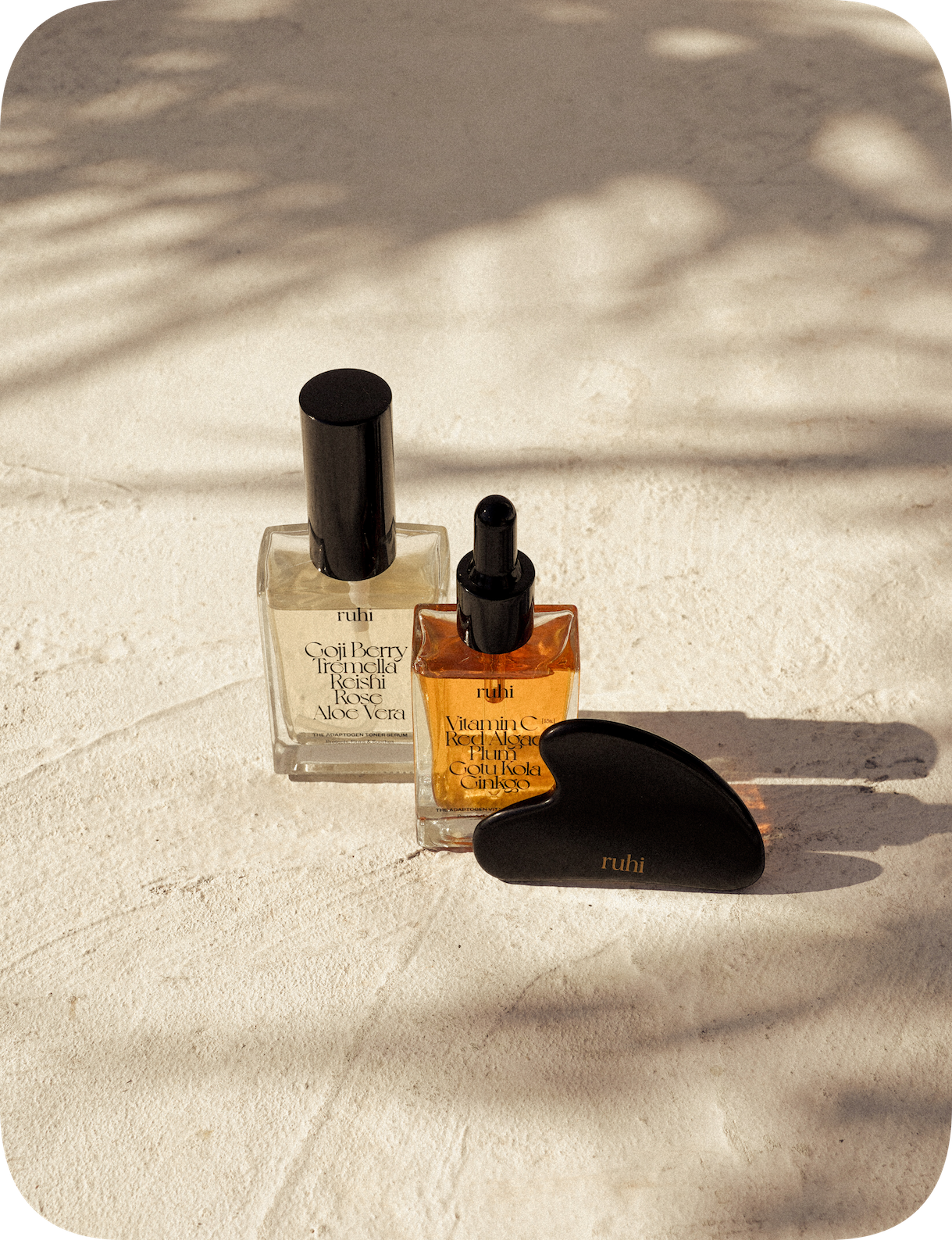 Nourishing Morning Ritual
Moisturizing, nourishing and protective
This soothing morning ritual wakes up your skin, provides it with moisture and essential nutrients, and protects it from harmful environmental influences throughout the day.
USED PRODUCTS:
Preparation
Cleanse your face with lukewarm water.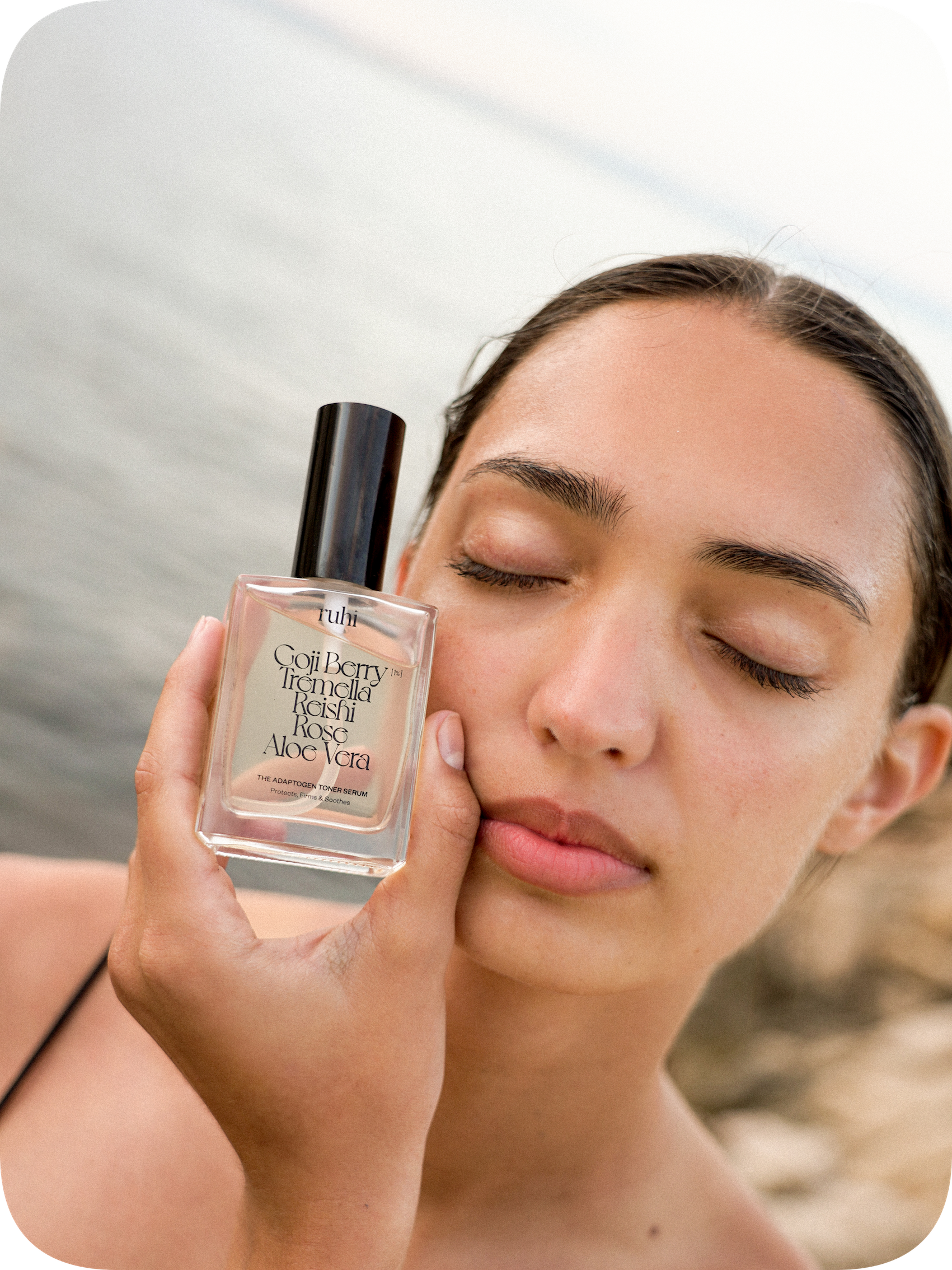 Step 1
Apply 4 to 5 pumps of The Adaptogen Toner Serum into your palms and gently press it onto your cleansed face with your hands. This toner with active ingredients refreshes, tones and soothes your skin, while providing it with long-lasting moisture. In addition, your skin will better absorb the oil serum to follow.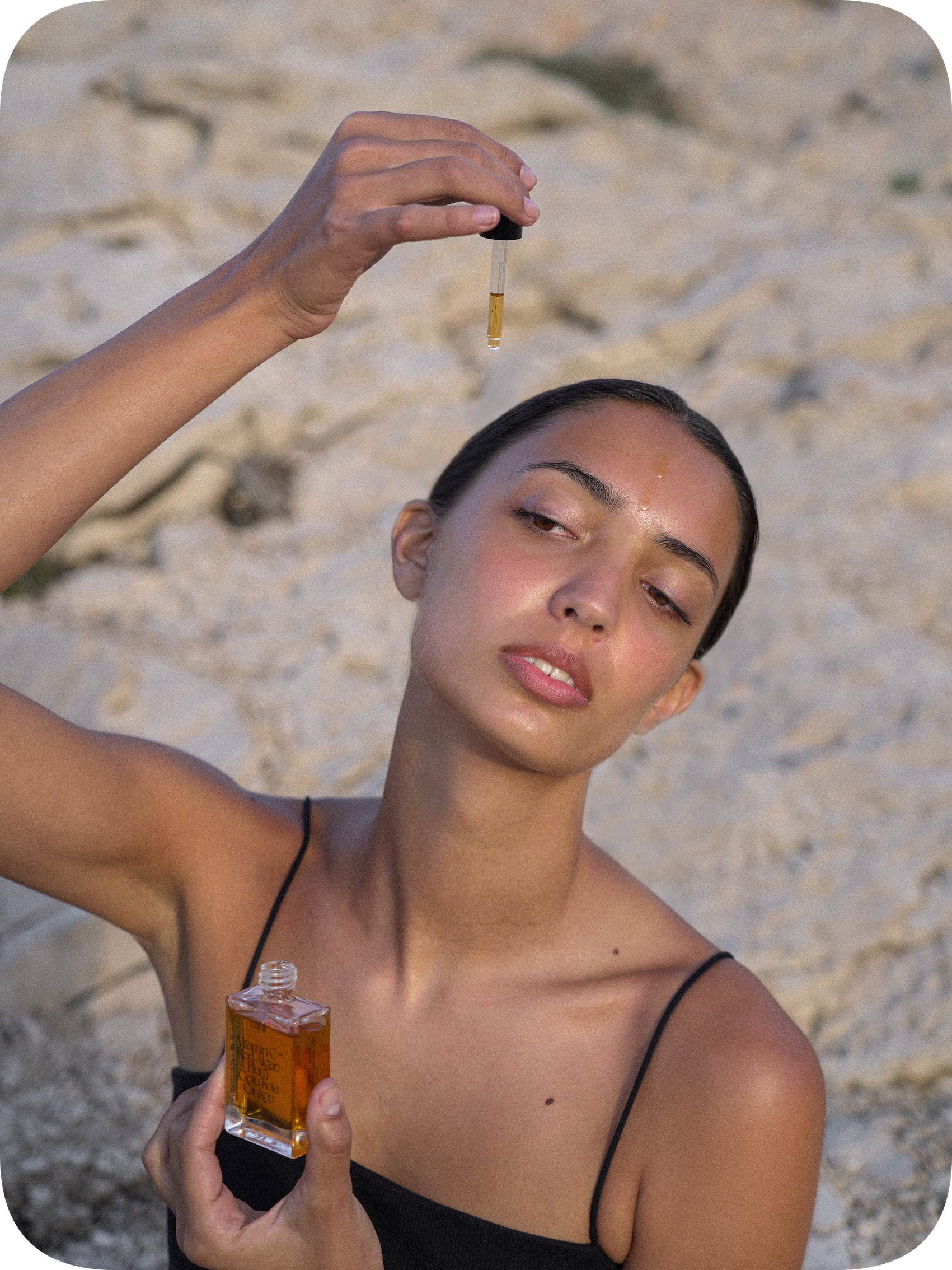 Step 2
Massage 4 to 5 drops of The Adaptogen Vitamin C Oil Seruminto your damp skin. The oil serum locks in the moisture of the toner serum and intensively nourishes your skin with essential fatty acids and minerals. The powerful blend of adaptogens and antioxidants helps your skin protect itself from harmful environmental influences such as UV and infrared radiation, blue light and air pollution.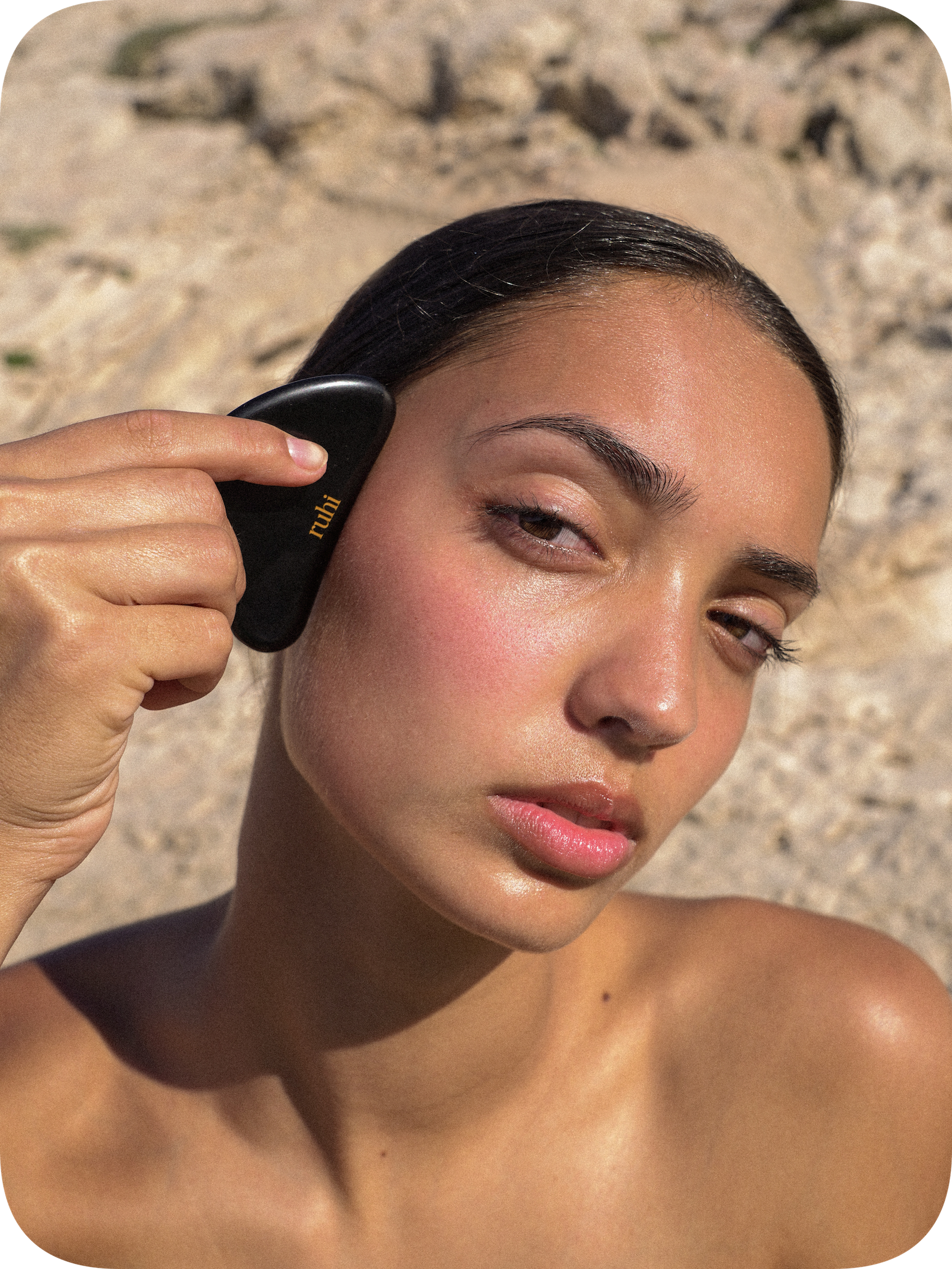 Step 3
Glide the Gua Sha obsidian crystal over your face and neck for a soothing and energising massage. The black lava stone is designed to help the skin absorb vitamin C even better. At the same time, it defines your facial contours, improves skin elasticity, relieves tension and awakens the skin.
The Result
Your skin is optimally supplied with moisture plus important nutrients and gets a radiant complexion with a healthy glow!
*Please note that the product does not replace daily sun protection.