The Slow Aging Evening Ritual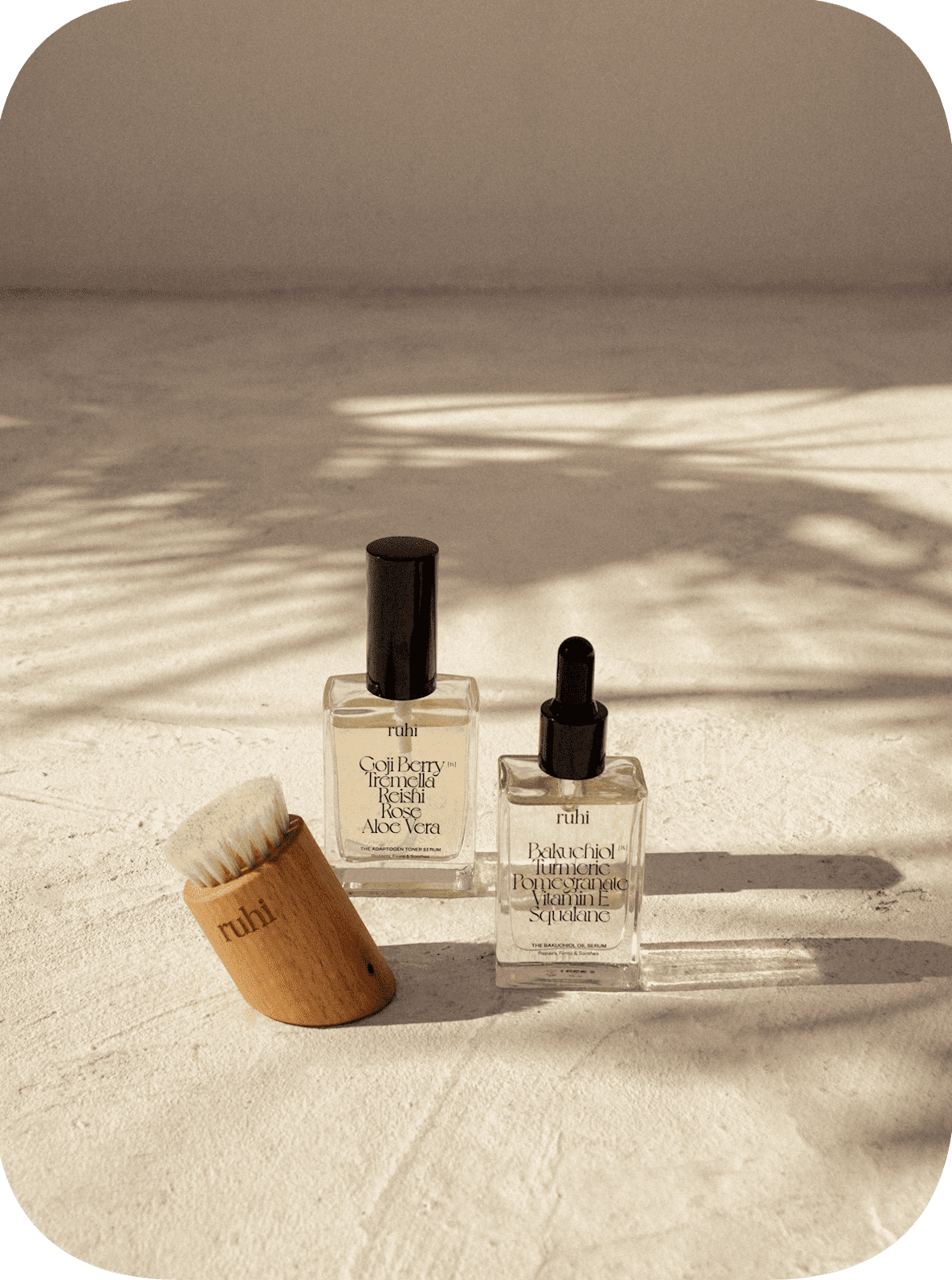 Regenerating Evening Ritual
Moisturizing, nourishing and regenerating
This relaxing evening ritual refines your skin, provides it with moisture and important nutrients and regenerates it intensively overnight.
USED PRODUCTS:
Preparation
Cleanse your face as usual and dry it.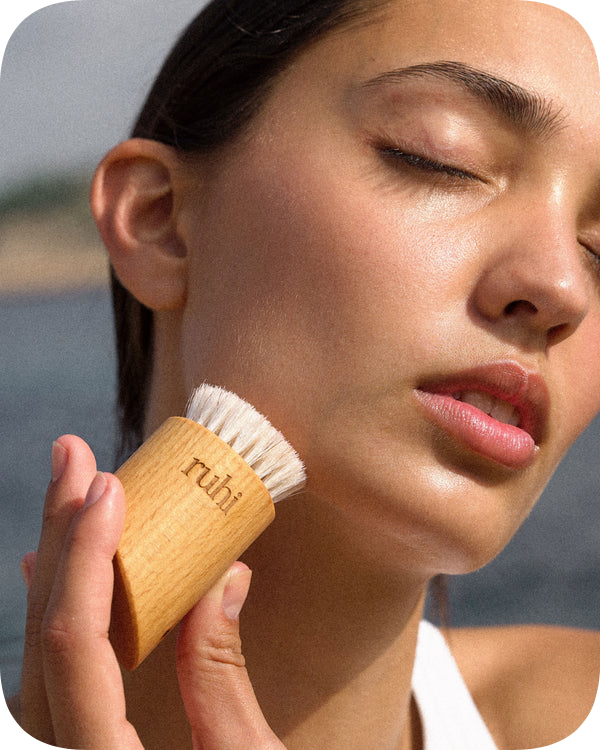 Step 1
Start your facial massage with the ruhi Facial Dry Brush. Use short, gentle brush strokes from the centre of the face outward; 3 minutes are sufficient. The pores of your skin are now freed from old skin flakes and can absorb the following skincare much better.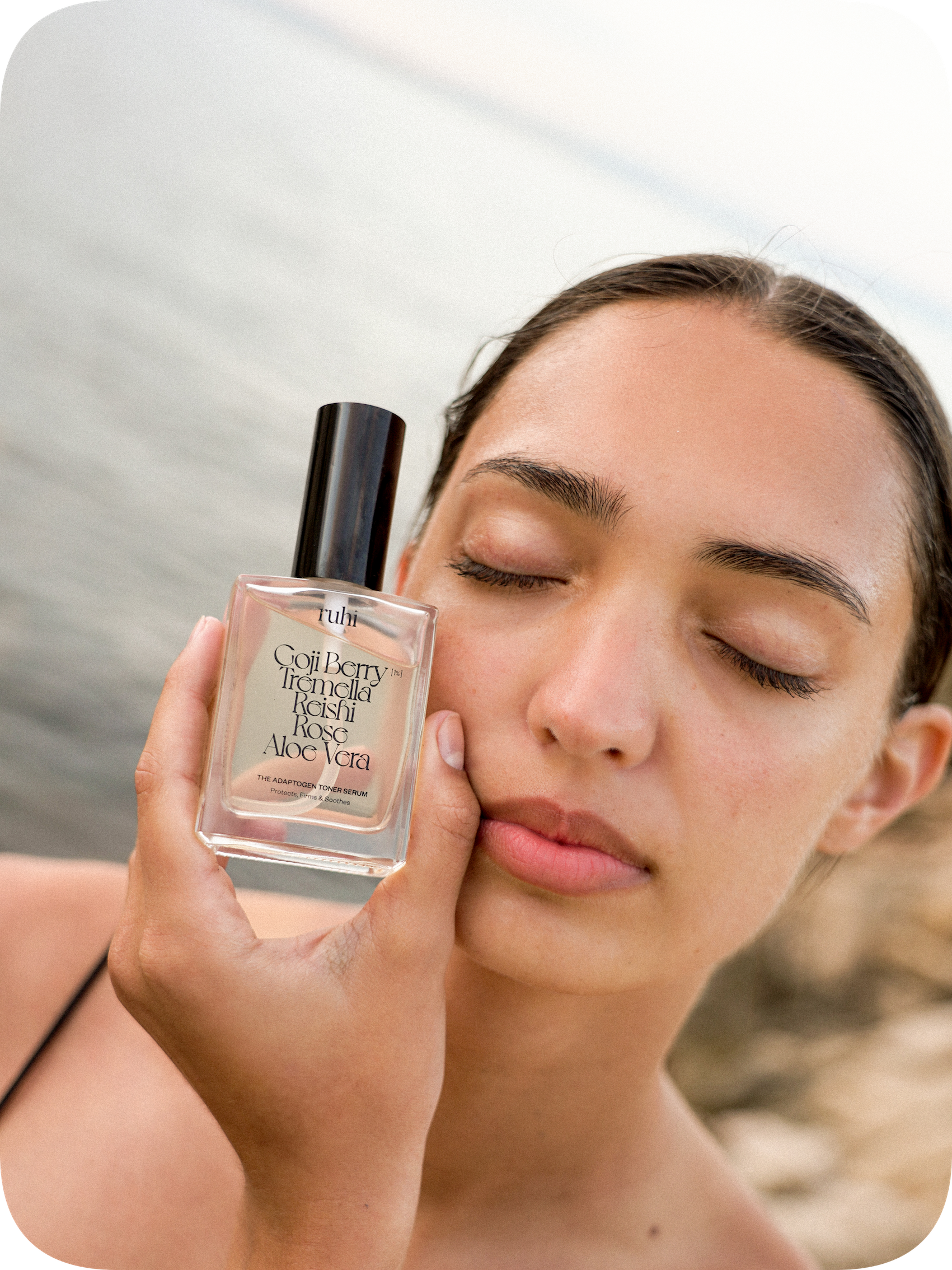 Step 2
Apply 4 to 5 pumps of The Adaptogen Toner Serum into your palms and gently press it onto your face with your hands. Your skin is now provided with long-lasting moisture for the night and optimally prepared for the oil serum to follow.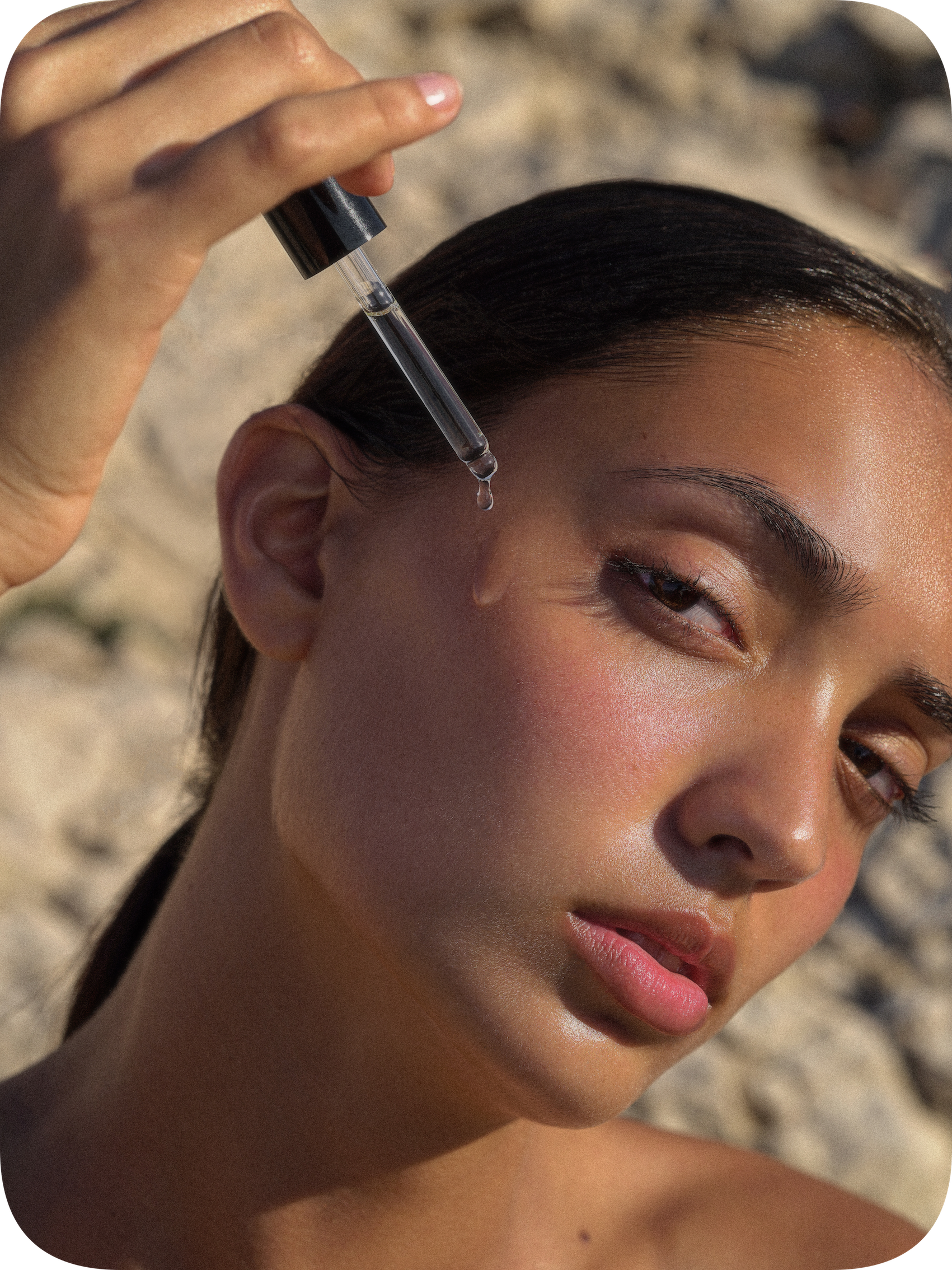 Step 3
Massage 4 to 5 drops of The Bakuchiol Oil Serum with your hands or the Gua Sha into your damp skin. This oil serum with the plant-based retinol alternative bakuchiol intensively nourishes your skin and promotes the skin's own repair mechanisms overnight. At the same time, it has an anti-inflammatory effect and brings your skin back into its healthy balance.
The Result
Your skin is intensively regenerated overnight so that in the morning you wake up with a bright, even complexion and super-soft skin.