The Hydration Morning Ritual
Morning ritual for healthy, plump, moisturized skin
Intensely moisturising, nourishing, soothing & protective
This moisturising morning ritual provides your skin with long-lasting and intensive moisture as well as important nutrients and ensures that the moisture is optimally enclosed in the skin.
The ritual is therefore perfectly suited for dry and aging skin or skin that is in a dry phase.
USED PRODUCTS:
THE PROBIOTIC HYALURONIC SERUM //
Preparation
Cleanse your face as usual and dry it.
Step 1
Apply 4-5 pumps of The Adaptogen Toner Serum into your palms and gently press it onto your face with your hands. Organic rose hydrolate and organic aloe vera juice soothe your skin and intensely moisturize it. Powerful antioxidants and adaptogens such as stem cell extract from goji berry intensively regenerate your skin and stimulate collagen production. At the same time the toner serum regulates the pH of your skin and prepares it optimally for the following serums.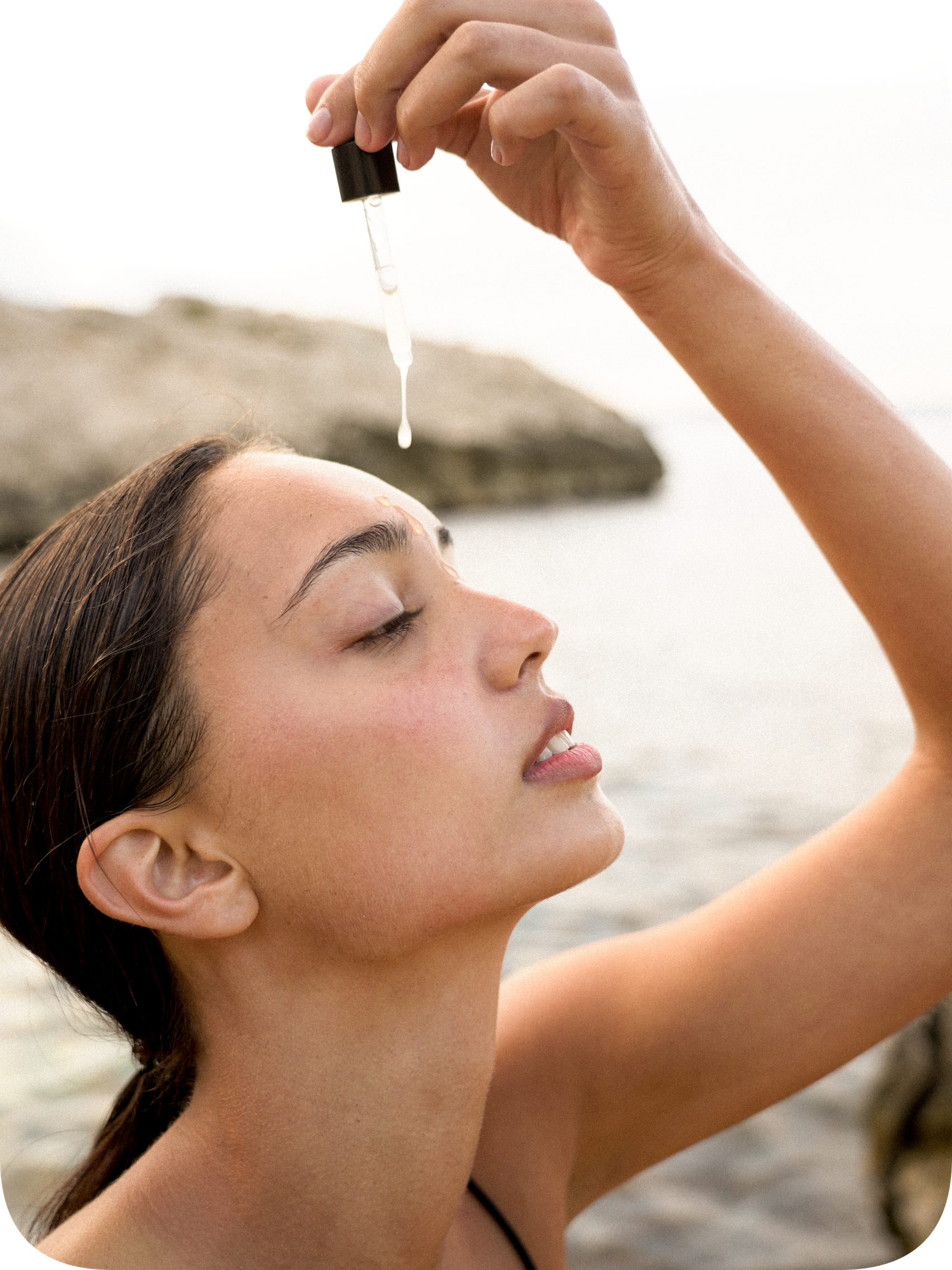 Step 2
Now apply a few drops of The Probiotic Hyaluronic Serum on your face for an additional intense moisture boost. Short-, medium- and long-chain hyaluronic acid will deeply hydrate your skin and plump it up from the inside out. At the same time, fine lines and dryness wrinkles on the skin's surface are visibly minimized immediately. Extract from the silver ear mushroom, a purely plant-based hyaluronic alternative, helps your skin to retain additional moisture.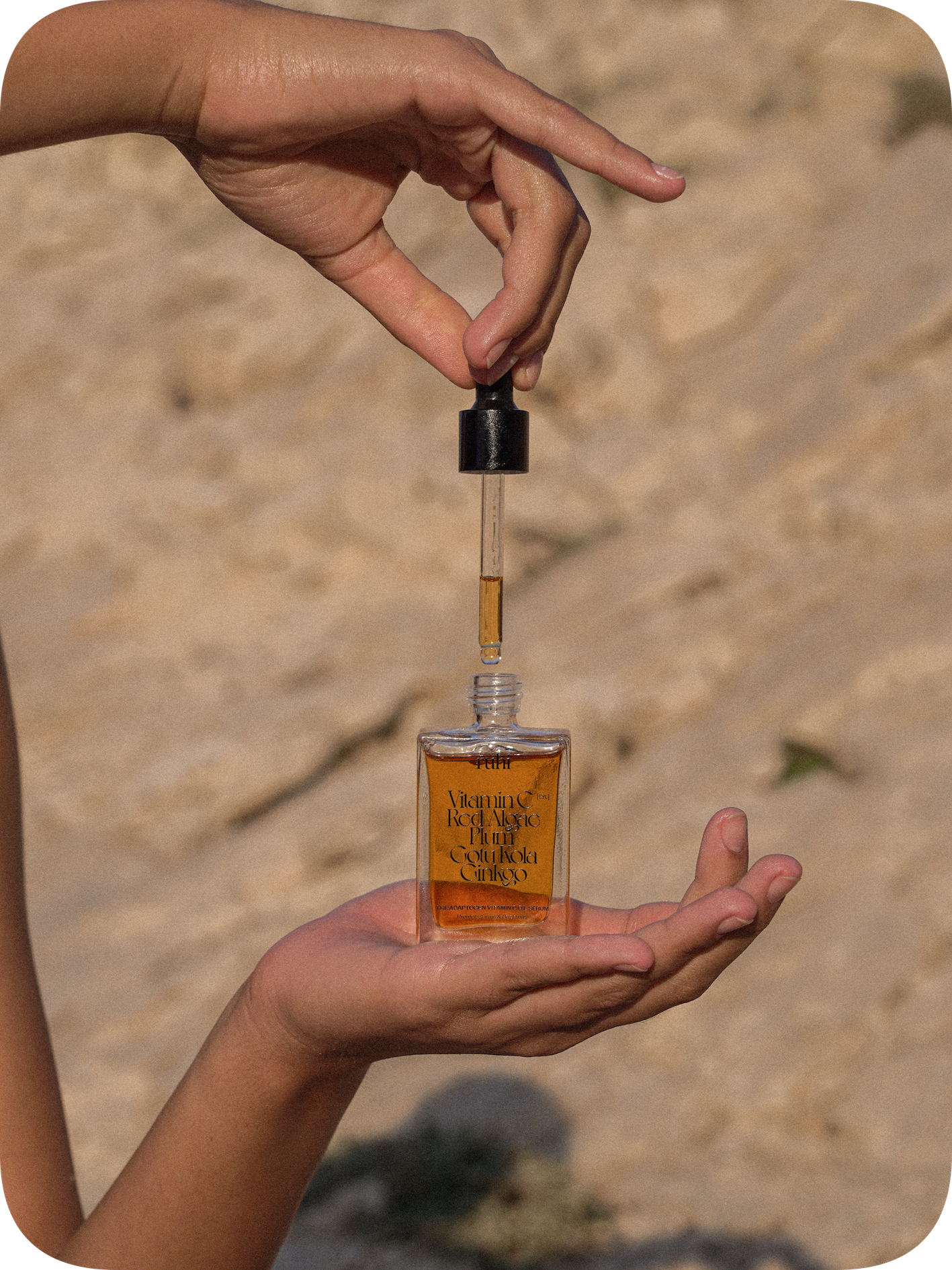 Step 3
Massage 4 to 5 drops of The Adaptogen Vitamin C Oil Seruminto your damp skin. The oil serum locks in the moisture of the toner serum and intensively nourishes your skin with essential fatty acids and minerals. The powerful blend of adaptogens and antioxidants helps your skin protect itself from harmful environmental influences such as UV and infrared radiation, blue light and air pollution.
The Result
Dryness lines and fine lines are visibly reduced and your skin appears overall plumper, fresher and all-around healthy. Powerful antioxidants and adaptogens protect your skin at the same time from early aging.
*Please note that the product does not replace daily sun protection.