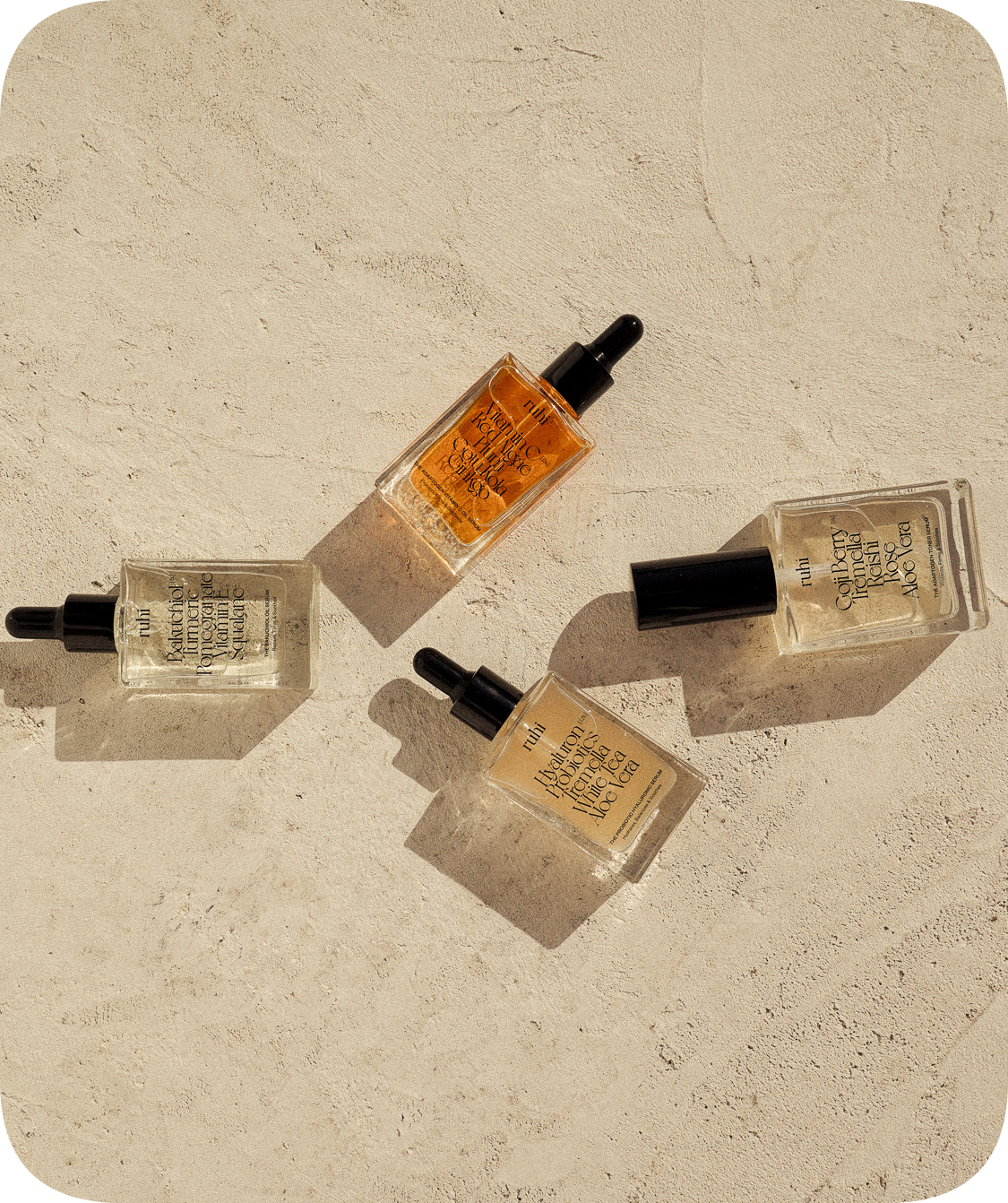 Das Ruhi Ritual
Nourishing, moisturising, regenerating and protective
ruhi is guided by a holistic formulation approach to skincare. Our slow-ageing serums always cover the most important skin needs: providing nutrients and moisture, protecting from harmful environmental influences, regenerating skin to total health and restoring balance.
Each ruhi serum works beautifully on its own to deliver high-impact results. At the same time, the formulations of our serums are perfectly coordinated with each other and have a synergistic effect when used in combination.
PRODUCTS USED:
THE PROBIOTIC HYALURONIC SERUM //
THE ADAPTOGEN VITAMIN C OIL SERUM //
How-To
The best way to use our serums:
The general rule of thumb for your skincare ritual is to move from light to heavyweight products or from water-based to oil-based. This allows the water-based products to optimally supply the skin with beneficial moisture while the subsequent oil serums lock in that hydration to restore the skin's moisture balance.
ruhi rituals are designed to be customised, meaning any skincare step can be omitted or added depending on your skin's needs. You can focus on using one serum at a time or layer different products together. But if you use two or more serums, the order described below should always be followed. For example, if you use the Toner Serum and the Bakuchiol Oil Serum — the Toner Serum should always be applied first. (Rule: Move from light to heavy).
PREPARATION
Cleanse your face as usual with a little lukewarm water or a mild cleanser.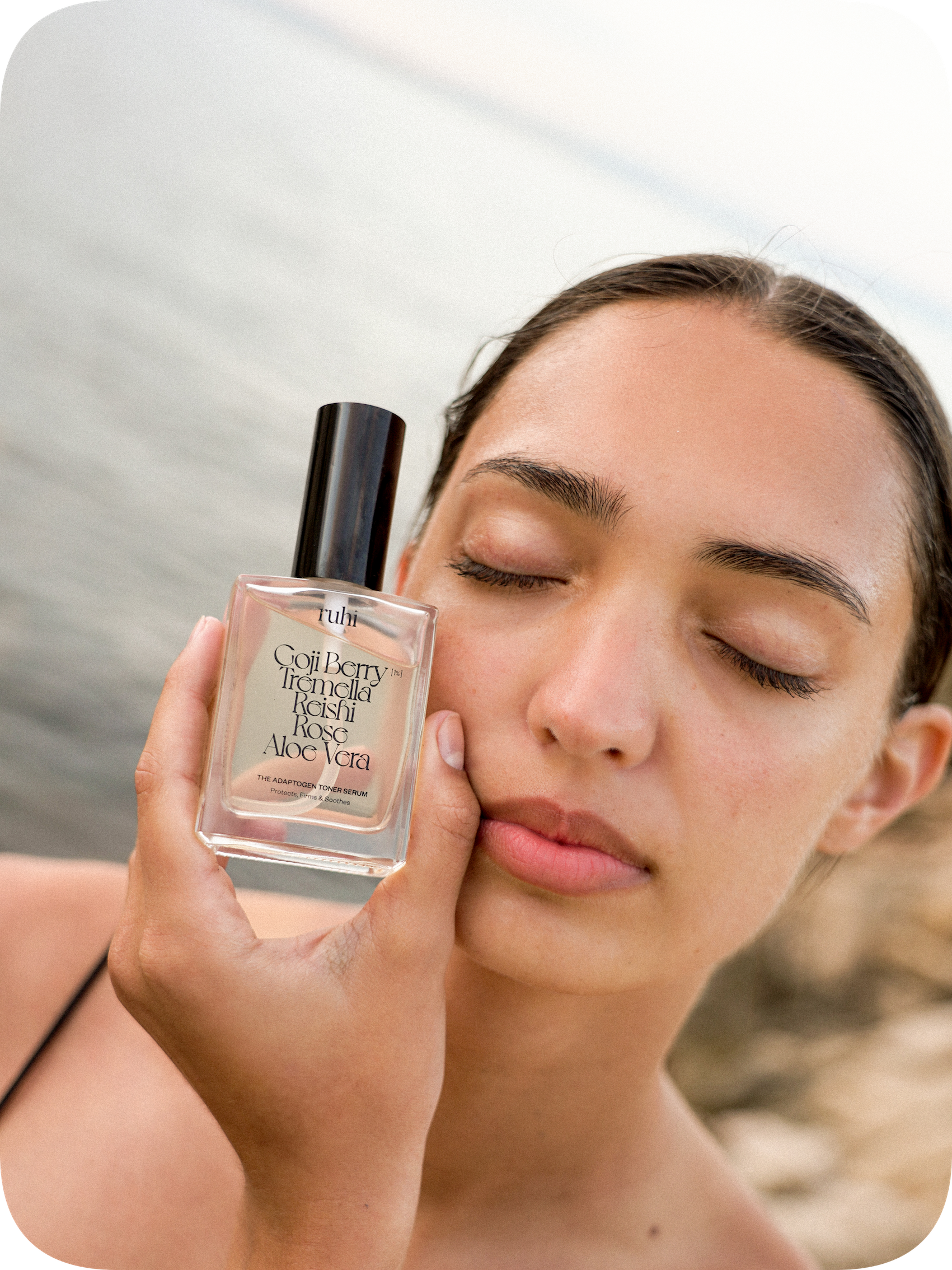 Step 1
The Adaptogen Toner Serum //aqueous-liquid consistency
An organic rose and aloe vera juice base delivers intense moisture and skin-strengthening nutrients for a soothed, glowing appearance. The addition of award-winning adaptogens and antioxidants, including stem cell extract of goji berries, reduces the appearance of fine lines and wrinkles while improving overall firmness.
Step 2
The Probiotic Hyaluronic Serum // viscous, gel-like and water-based consistency
Short-, medium- and long-chain hyaluronic acid, as well as silver ear mushroom extract, a purely plant-based hyaluronic alternative, help your skin retain hydration and optimise the moisture balance of your skin. It also utilises an innovative probiotic ingredient that strengthens the skin barrier by up to 77%.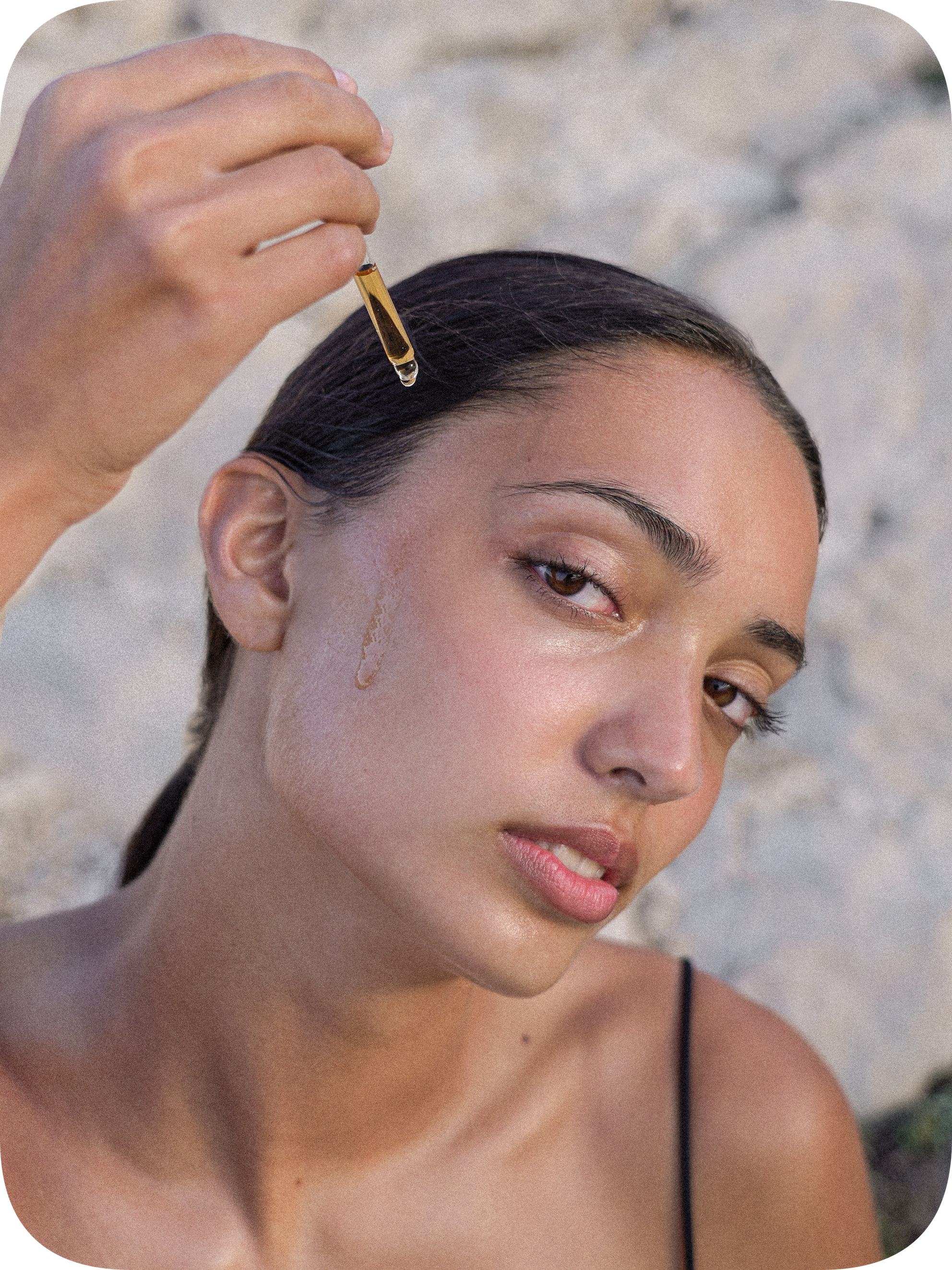 Step 3.1
MORGENS: The Adaptogen Vitamin C Oil Serum // light oil
This oil serum captures the moisture of the previous toner and serums and intensively nourishes with valuable fatty acids and minerals. A powerful blend of adaptogens and antioxidants protects your skin from harmful environmental influences such as UV and infrared radiation*, blue light and air pollution. At the same time, the bio squalane base strengthens the skin barrier and promotes a healthy microbiome. Important: The oil serum should always be applied to slightly damp skin.
* Please note that this product does not replace daily sunscreen.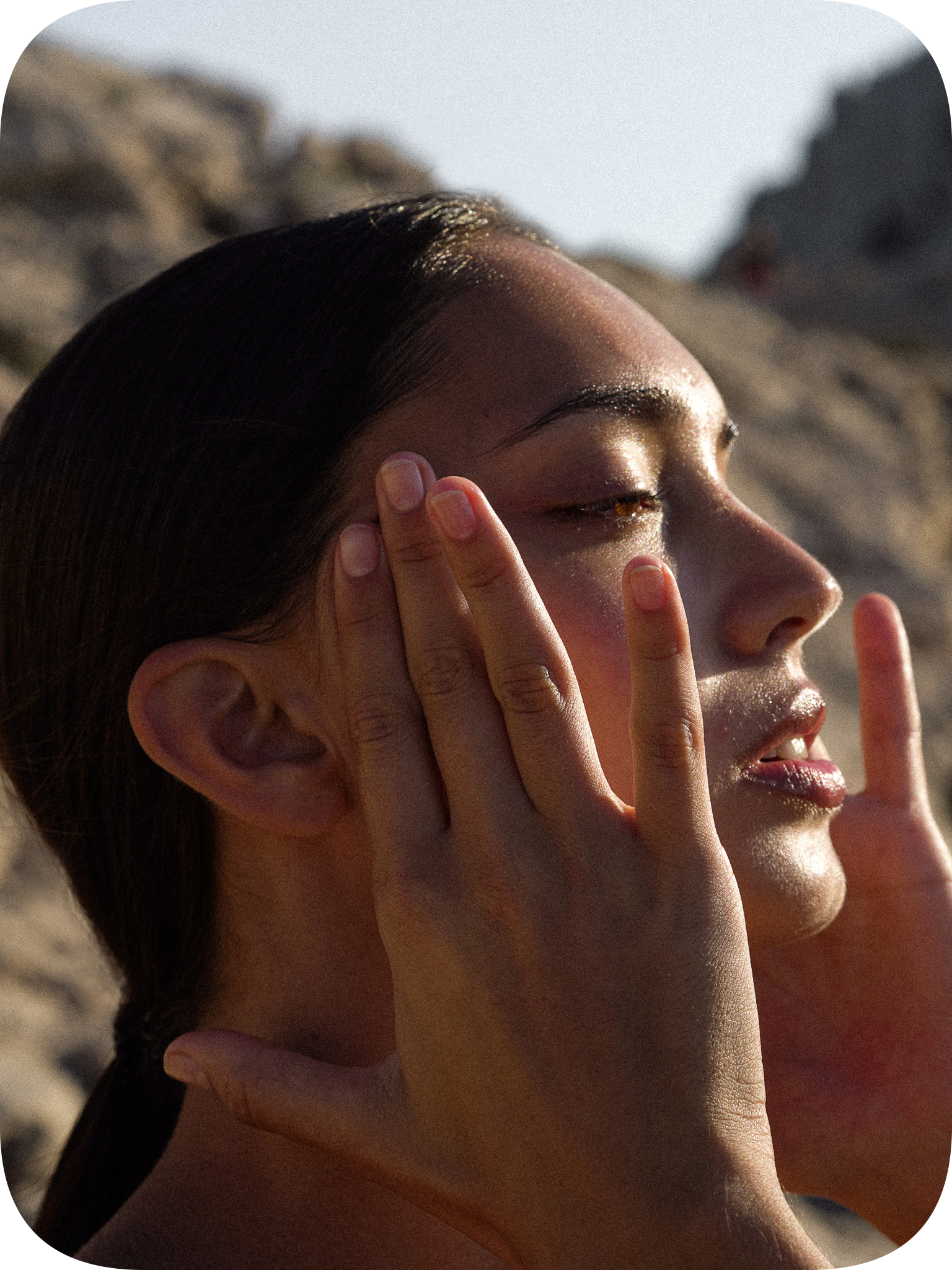 Step 3.2
EVENING: The Bakuchiol Oil Serum // light oil
This evening oil serum includes the herbal retinol alternative bakuchiol to promote skin repair overnight without skin irritation. Squalane and pomegranate seed oils intensively nourish and effectively lock in moisture from previous skincare steps. Other medicinal plants, such as turmeric, prevent inflammation, strengthen the moisture barrier and bring your skin back to its healthy balance. Again, this oil serum should always be applied to slightly damp skin.
THE RESULT
Visibly smooth, plump, supple, even skin with a healthy glow!