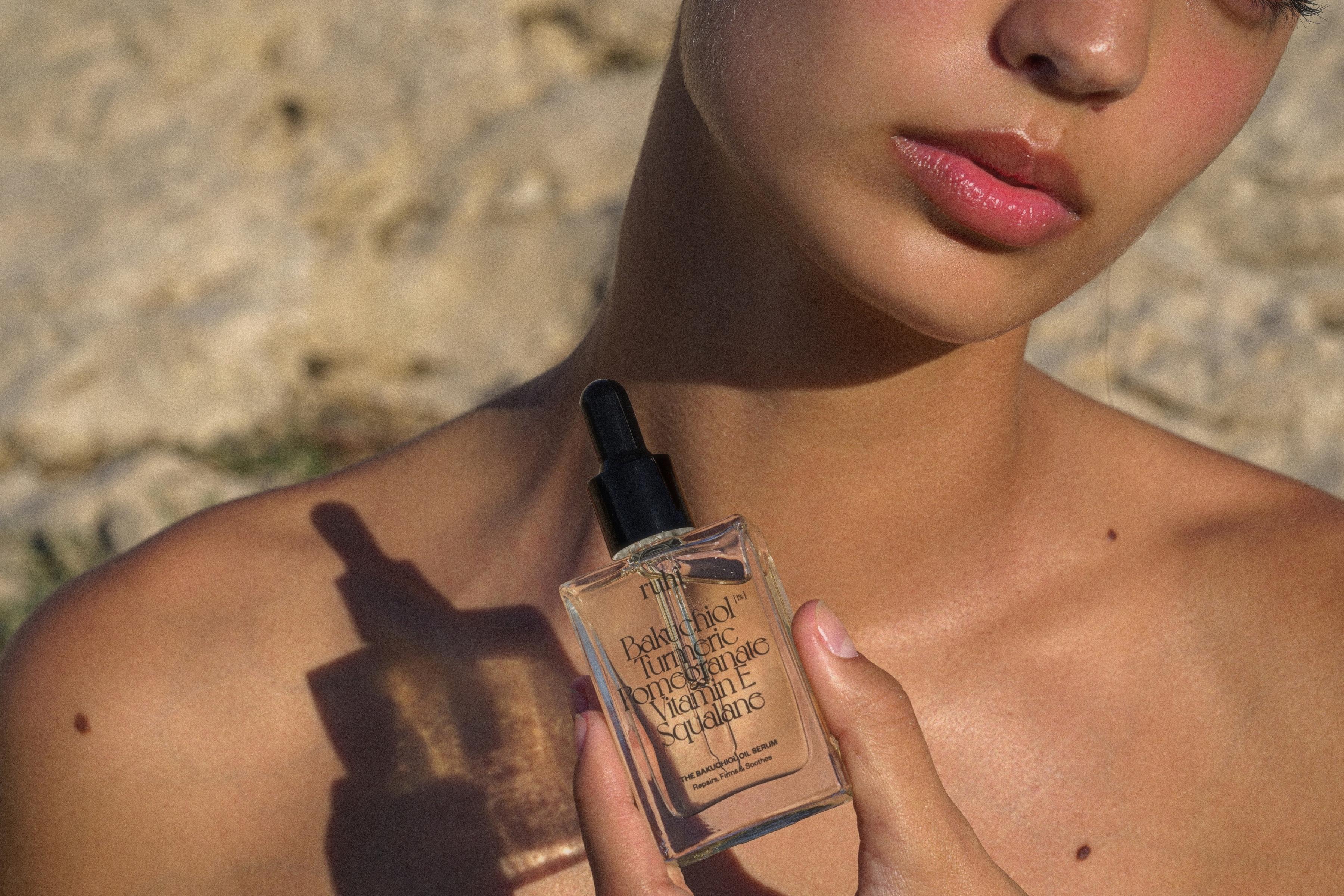 ORGANIC, HOLISTIC, EFFECTIVE
Holistic Slow Aging
BEKANNT AUS
High-performance bio-active skincare designed to deeply nourish, regenerate, balance and protect sensitive skin types. Always organic, natural and vegan.


Highest organic quality
ruhi is not only 100% natural but 82 to 98% organic. Instead of using water as our products' base, we utilise organic plant juices and gently cold-pressed organic active oils for optimum results.


Optimal slow-ageing effect
All ruhi active ingredients are used at scientifically backed concentrations demonstrating outstanding slow-ageing effectiveness.


Ideal for sensitive skin
Our minimalist, nourishing formulations strengthen the skin barrier and avoid all alcohol, essential oils (in facial care) and synthetic substances that can sensitise vulnerable skin.
100% natural plant power
Our high-performance organic skincare is formulated with high-quality, cold-pressed oils, plant waters and highly effective plant-derived actives in scientifically recommended and transparent concentrations — without water, cheap fillers and oils, fragrances or alcohol.
About ruhi
Meaning soul and essence in the Persian language, ruhi embraces the stripped-back spirit of mindfulness and minimalism. Containing the bare essentials for skincare, our formulas combine ancient knowledge of powerful, bioactive medicinal plants with innovative biotechnological processes to deliver natural and visible results.
Unique in their concentration of 5 -10 hero ingredients, our products are led by scientific efficacy at every level. From antioxidants that protect the skin to adaptogens that have been shown to regenerate from within, ruhi stands for holistic slow aging and a balanced approach to beauty.
Protect the skin from signs of aging, strengthen and balance its barrier while promoting cellular regeneration with a collection that's 100% vegan, natural (82 - 98% organic), and cruelty-free. Ultra-gentle to the skin, ruhi also completely avoids synthetic ingredients, fragrances, drying alcohols, unnecessary fillers and essential oils (for the face).
Together with our tools crafted from natural materials, this makes the perfect foundation for transforming your routine into a powerful self-care ritual that will not only make your skin glow but encourage a restoration of inner peace and equilibrium.