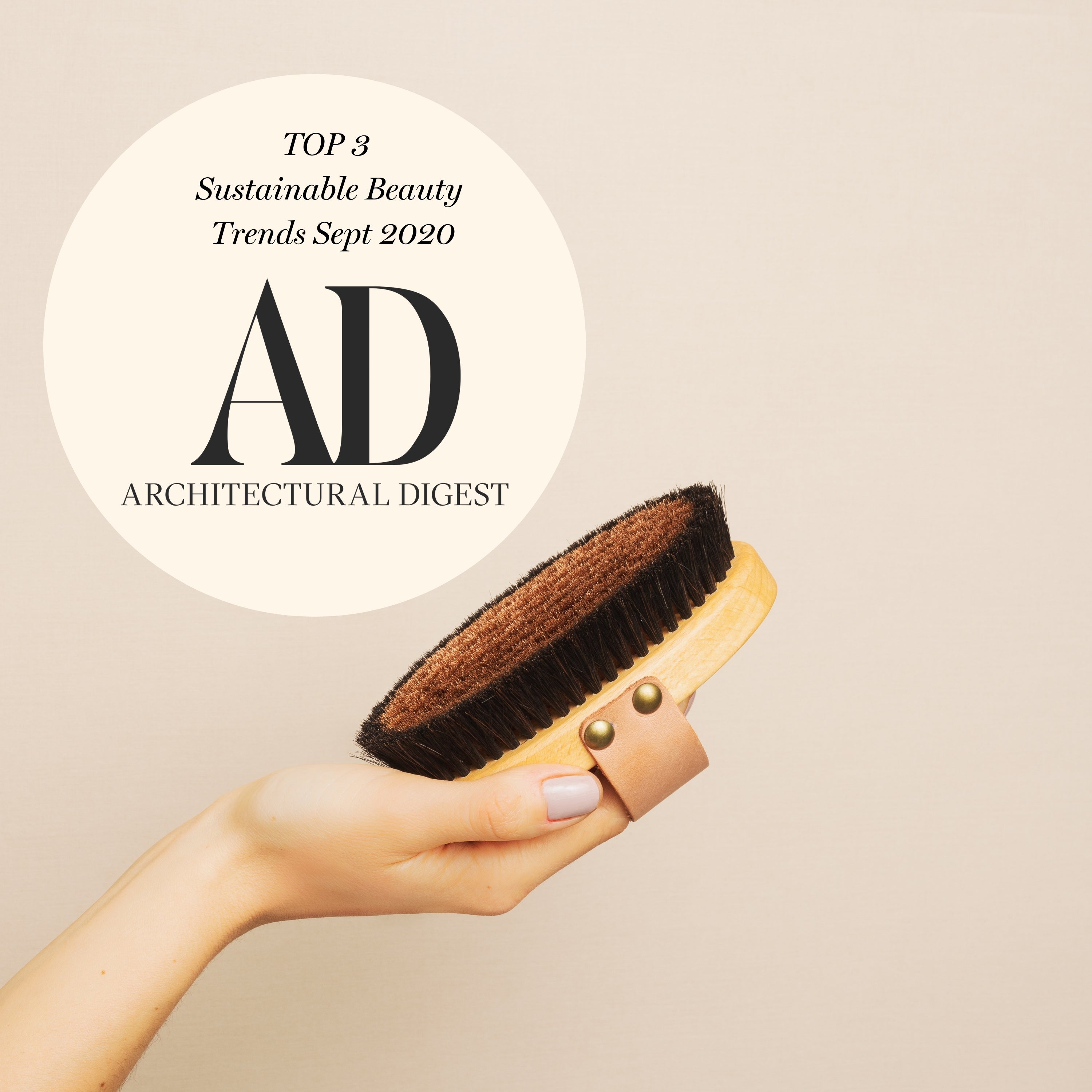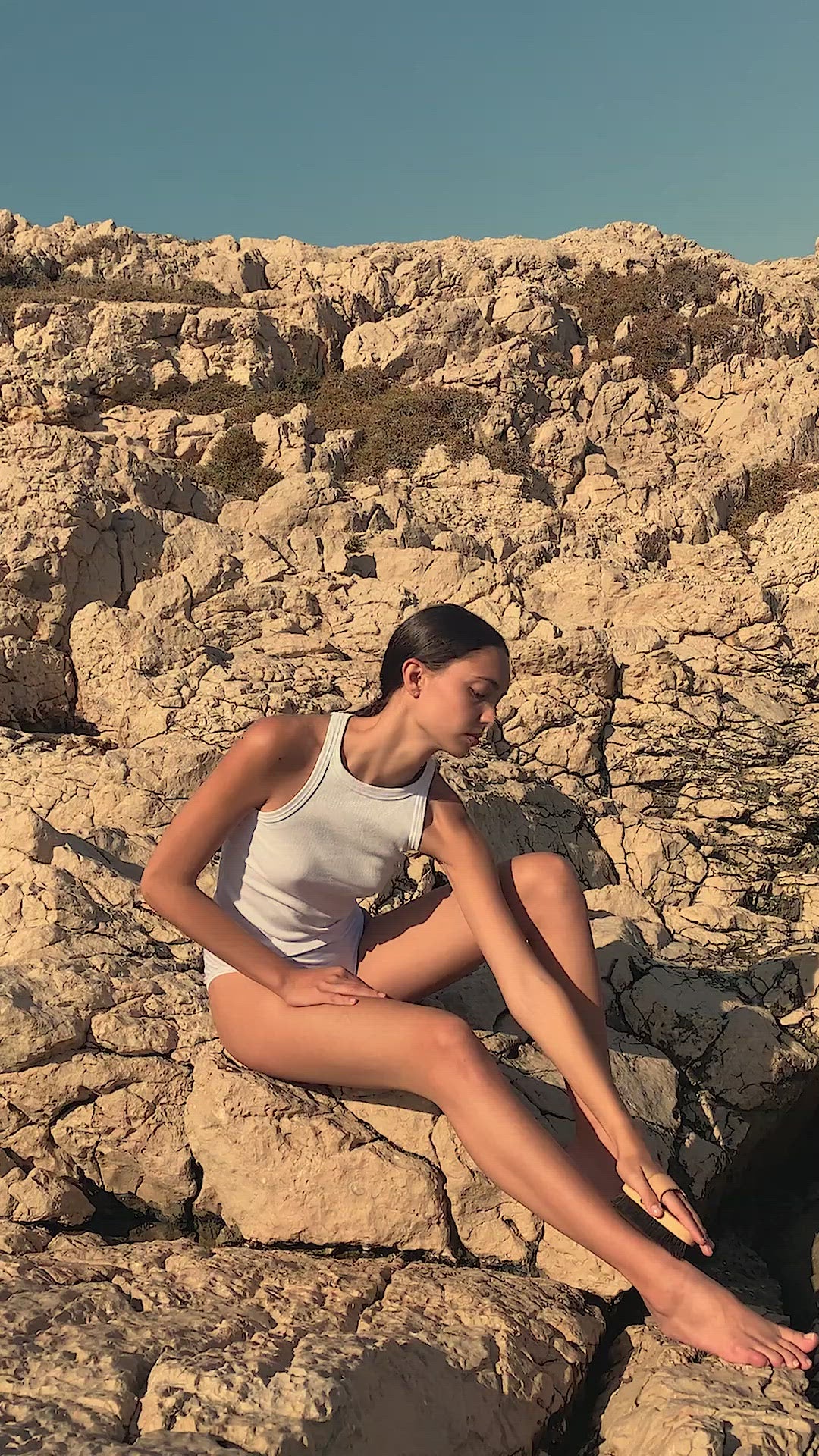 The Ionic Dry Brush
This traditionally made, oval copper brush is 100% natural and takes your dry brushing ritual to the next level.
The ultra-fine copper bristles of medium strength generate new energy in the form of negatively charged ions that boost your energy level and fight free radicals.
WHY IT'S GOOD FOR YOU
The Ionic Dry Brush
promotes blood circulation and lymph flow,
increases your energy level and neutralises free radicals,
removes old skin cells and stimulates cell renewal,
helps your body to detoxify itself naturally,
boosts your immune system, and
firms and tightens your skin.
HOW DOES THE IONIC DRY BRUSH WORK?

Positive ions impede the supply of energy to the body from the outside. Therefore, to establish an energy balance, negatively charged ions (anions) should be introduced. The super-fine copper bristles of the Ionic Dry Brush create these anions directly on your skin, which means your body accepts them directly – you feel balanced, refreshed and full of energy again.
Moreover, dry brushing with the Ionic Dry Brush removes dead skin cells, increases blood circulation and lymph flow, encourages cell renewal, and helps the body detoxify itself naturally.
WHAT MAKES IT SPECIAL
The ruhi Ionic Dry Brush is made of oiled, regional beech wood from responsibly managed forests and features ultra-fine copper wire and ethically sourced natural bristles. The strap is made of premium leather. The brush is sustainably and traditionally crafted in Germany.
Always begin at your extremities (furthest away from the heart) and brush towards the centre of your body. Brush lightly with slow and even strokes towards your heart.

Legs: Start at your feet and massage towards your lower thigh. Brush from your lower leg to your thigh and then brush towards your buttocks.

Arms: Begin at the backs of your hands and work upwards to your shoulders.

Stomach and back: Follow a clockwise direction on your stomach. Start on the bottom right side of your abdomen and stroke upwards until you approach your ribs. From there, brush horizontally to the left and continue down from there. Then brush your back over the sides in a circular movement.

Cleaning and care: Shake out the brush head after each use by gently tapping it against a hard surface to remove all skin cells. Don't clean the brush with water, and store it in a dry place.

For dry use only.

Please do not use this brush if you are allergic to copper or tin.



MATERIAL & SUSTAINABILITY

MATERIAL

Regional, oiled FSC-certified beech wood

Dimensions: diameter of 75 mm, length 135 mm

100% natural bristles (ethically sourced horse mane hair; the horses only have their manes trimmed)

Extra-fine bronze wire bristles (copper/tin alloy)

Leather strap

For dry use only.

Please do not use this brush if you are allergic to copper or tin.

Bristle thickness: medium




Sustainably crafted in Germany

The brush may lose individual hairs during the first few uses. This is completely normal and will stop by itself after a short time.




PACKAGING

Cardboard made from recycled FSC paper printed with environmentally friendly inks

Free of plastic

SUSTAINABILITY

Our brushes are always packaged plastic-free. We make our packaging from recycled, FSC-certified cardboard that is printed with environmentally friendly inks.

Our brushes are made in a family-owned, FSC-certified company based in Germany that employs sustainable practices.

Our manufacturer is also EMAS certified, also known as the EU Eco Audit. EMAS ensures that all environmental aspects – from energy consumption to waste and emissions – are implemented in a legally secure and transparent manner.
The copper brush is not a new invention, but has a very long tradition in healing. Even in the Middle Ages, monks and nuns knew about the energising effect of copper bristles. They used them to fight fatigue and even pain. For this reason, the copper brush is also often referred to as the monastery brush.
Choose options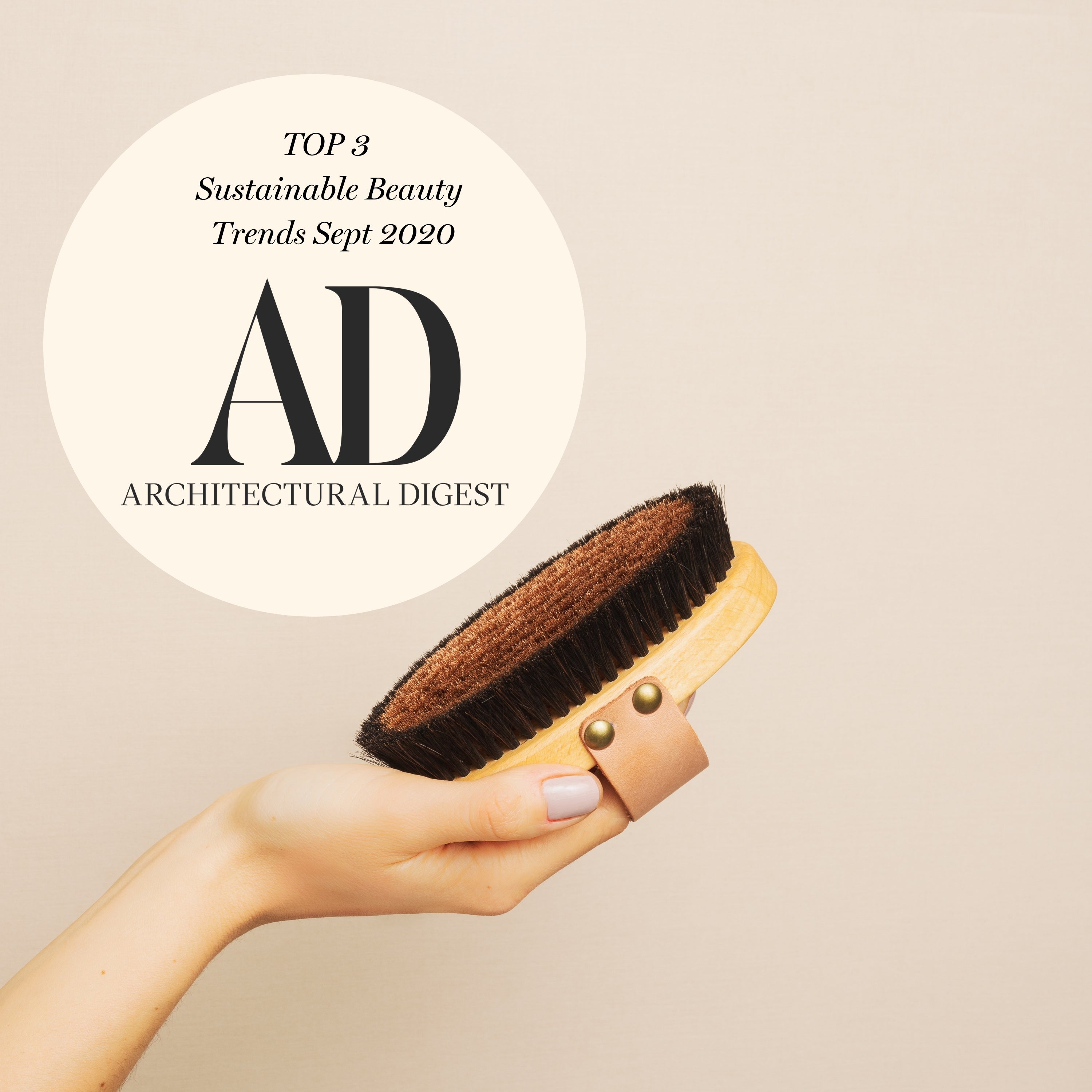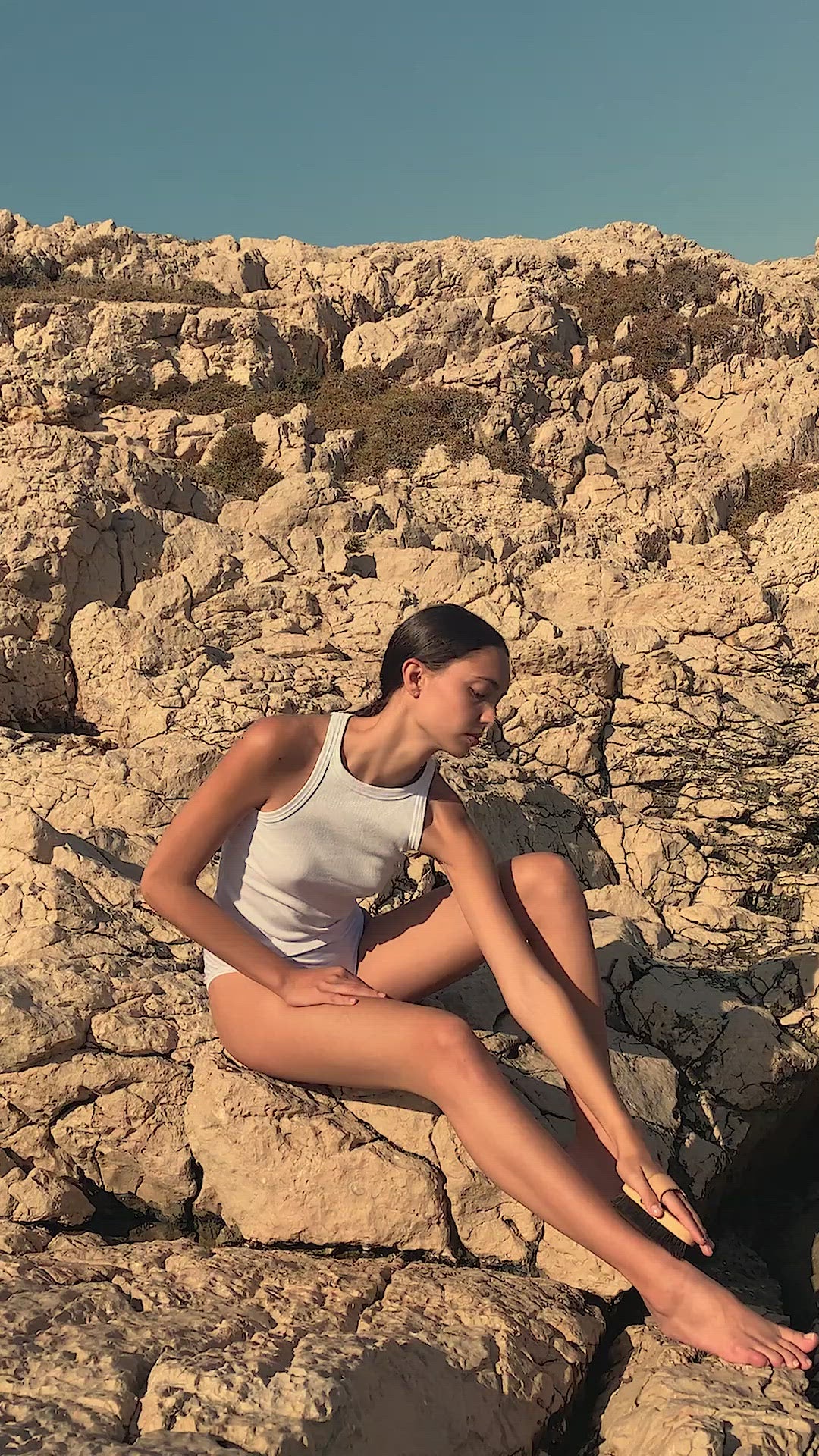 love it
love it - tolle Qualität, tolles Gefühl während und nach der Anwendung!
Ionic dry brush
Eine tolle Bürste, die ich täglich verwende. Das Bürsten verbessert das Hautbild und energetisiert für den Tag. Ich streiche entlang der Meridianbahnen und so kommt die Lebensenergie in Schwung. Hab sie auch schon weiter verschenkt.
Wohlfühlbürste
Sehr gute Bürste. Ich benutze sie jeden Tag und genieße die trockene Massage. Meiner Haut tut es sehr gut!
Kaufempfehlung
Die Klosterbürste verwende ich seit kurzer Zeit für den Körper und bin sehr zufrieden damit. Mein Hautbild hat sich sehr positiv verändert. Durch die Lederschlaufe
liegt die Bürste sehr gut in der Hand.